The Difference Between Dell Tower Workstation and Regular Computer
2022-08-11
I believe many people know that Dell tower workstations are very different from ordinary computers. Although desktop computers are also the ones we have been learning and working with the most, there will be fewer workstations. Therefore, the Dell tower workstation in the impression mainly serves other IT solutions such as designers, researchers or enterprises.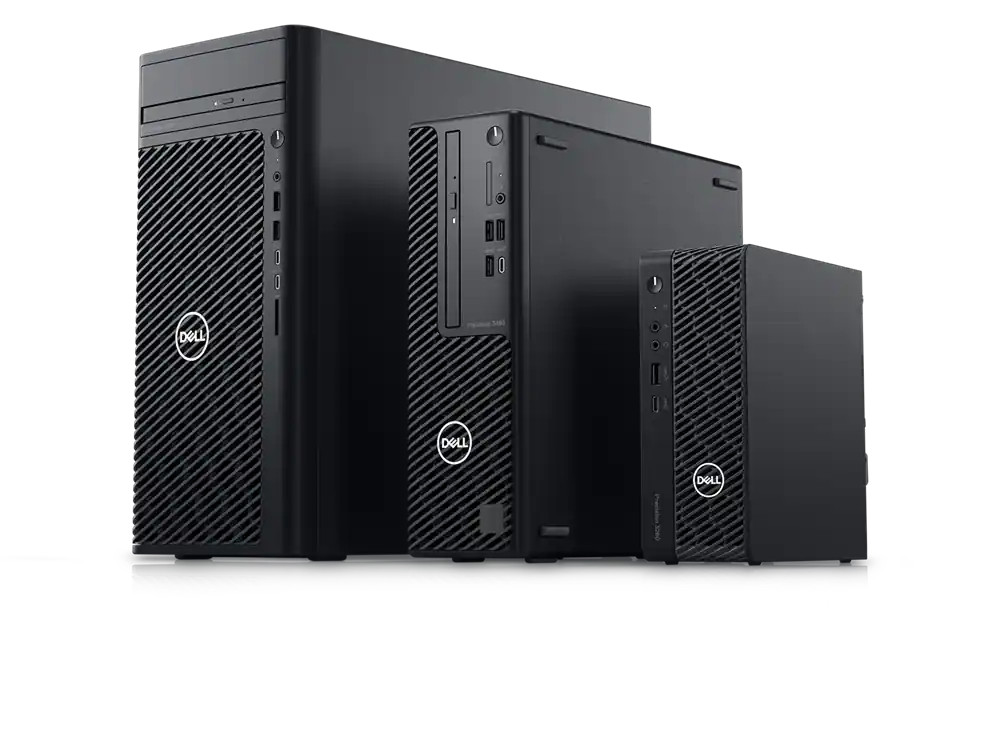 Differences in CPUs
Most of the CPUs of Dell tower workstations are high-performance multi-core Xeon processors, which are suitable for processing a large number of floating-point operations or 3D rendering. However, ordinary computers generally choose Pentium or Ryzen CPUs, and the workstations use the latest 12th CPU. Generating Intel® Core processors and up to 2933MHzde 128GB ECC memory, these configurations can handle large, resource-intensive tasks with ease.
Differences in storage capacity
The storage capacity of the workstation can improve the integrity of the data and the reliability of the system, and it is suitable for the work that requires a large capacity such as designing or editing video. Dell Tower Workstations are available in expandable storage configurations with SATA and PCle NVMe SSDs up to 30TB of storage. However, ordinary computers are usually equipped with mechanical hard drives and less than 50GB of storage space, which cannot meet the needs of enterprises or designers.
Graphics card differences
Dell tower workstations mainly use Quadro RTX or Firepro professional graphics graphics cards, and ordinary computers commonly use GeForce graphics cards. The difference between them lies in the different drivers. Common graphics cards focus on optimizing Direct X and Open GL games, while professional graphics graphics cards can display high-precision 3D models, fully support Open GL standards, and increase hardware computing speed. Plus, choose a professional graphics card from NVIDIA® Quadro RTX capable of handling VR content and creation.
In fact, Dell tower workstations are just one type of Dell workstations, and Dell mobile workstations are also loved by everyone. We can choose suitable products according to different usage environments.