PowerEdge R750xs: Your Innovation Engine
2022-12-09
The Dell EMC PowerEdge R750xs is a 2U, 2-socket, feature-optimized server with ideal CPU, I/O, and storage performance options for scale-out.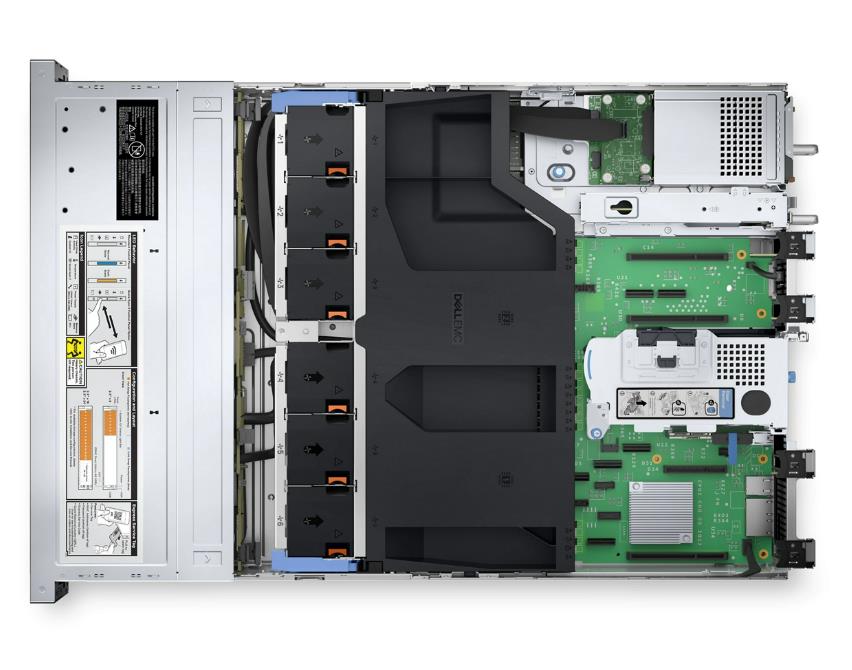 2U server purpose-built for fast-growing scale-out solutions
The Dell EMC PowerEdge R750xs with 3rd Generation Intel® Xeon® Scalable processors is designed for virtualization, medium VM density or VDI, and software-defined storage node workloads.
Supports up to 32 cores per CPU, up to 16 DDR4 RDIMMs, and speeds up to 3200 MT/s.
Purpose-built for fast-growth solutions with an optimal footprint, up to 24 drives for SDS deployments.
Management with iDRAC9 Enterprise, OpenManage Enterprise and plug-ins, iDRAC Direct, and Quick Sync 2.0.
Full-stack management integration with Microsoft, VMware, ServiceNow, Ansible and many others for on-premises, edge and cloud environments.
Systems Management and Security Solutions
OpenManage Systems Management
The Dell EMC OpenManage Systems Management portfolio includes tools and solutions to discover, monitor, manage, update and deploy PowerEdge infrastructure to help reduce the complexity of your IT environment.
Intelligent Automation
PowerEdge and OpenManage solutions integrate tools across the portfolio to help organizations automate server lifecycles, optimize operations, and scale efficiently.
Built-In Security
Dell EMC PowerEdge servers feature a cyber-resilient architecture with security built into every stage of the product lifecycle—from silicon root of trust and secure component verification to signed firmware and excursion detection to BIOS recovery.