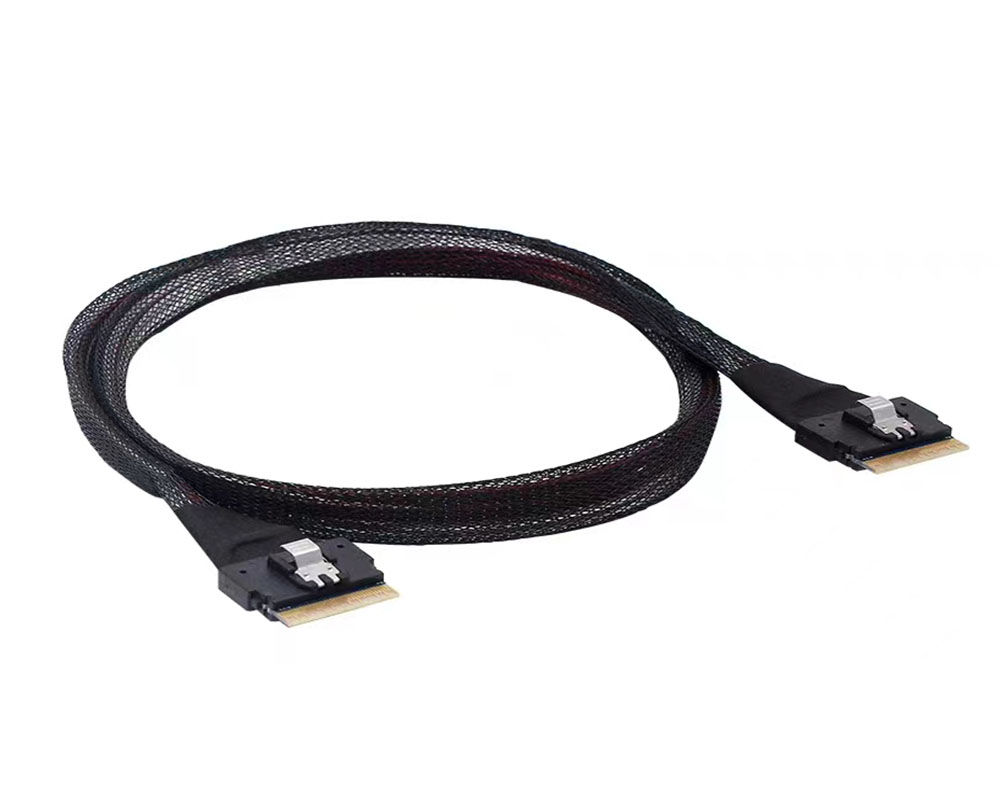 Internal LP Slim SAS SFF-8654 8i to SFF-8654 8i Cable
24G Internal Slim SAS SFF-8654 to SFF-8654 8i Cable, SAS 4.0, 85-ohm, 32AWG, straight types cable plug, male to male.
Specification
SlimSAS LP cables and connectors support the latest industry standards, including SAS 3.0 / 4.0, PCIe Gen 3 / Gen 4, 56GT/s PAM-4, and 25G Ethernet. This makes them ideal for use in a wide range of applications, including data centres, networking, and telecommunications.
SlimSAS SFF-8654 to SFF-8654 cable, 8i configurations, supports data rates up to 24Gbps, 100 Ohm impedance, 32AWG, (11#) straight types cable plug.

Designed for unshielded, internal I/O connectors. High density 74pin offers superior signal integrity performance.

Compliant with T10/ Serial Attached SCSI (SAS-4) standard, extended to support SAS 4.0. Applicable for servers/ PC, data storage, workstation, datacenter, devices.

Ribbon cable interface and assembly options provide low profiles and design flexibility.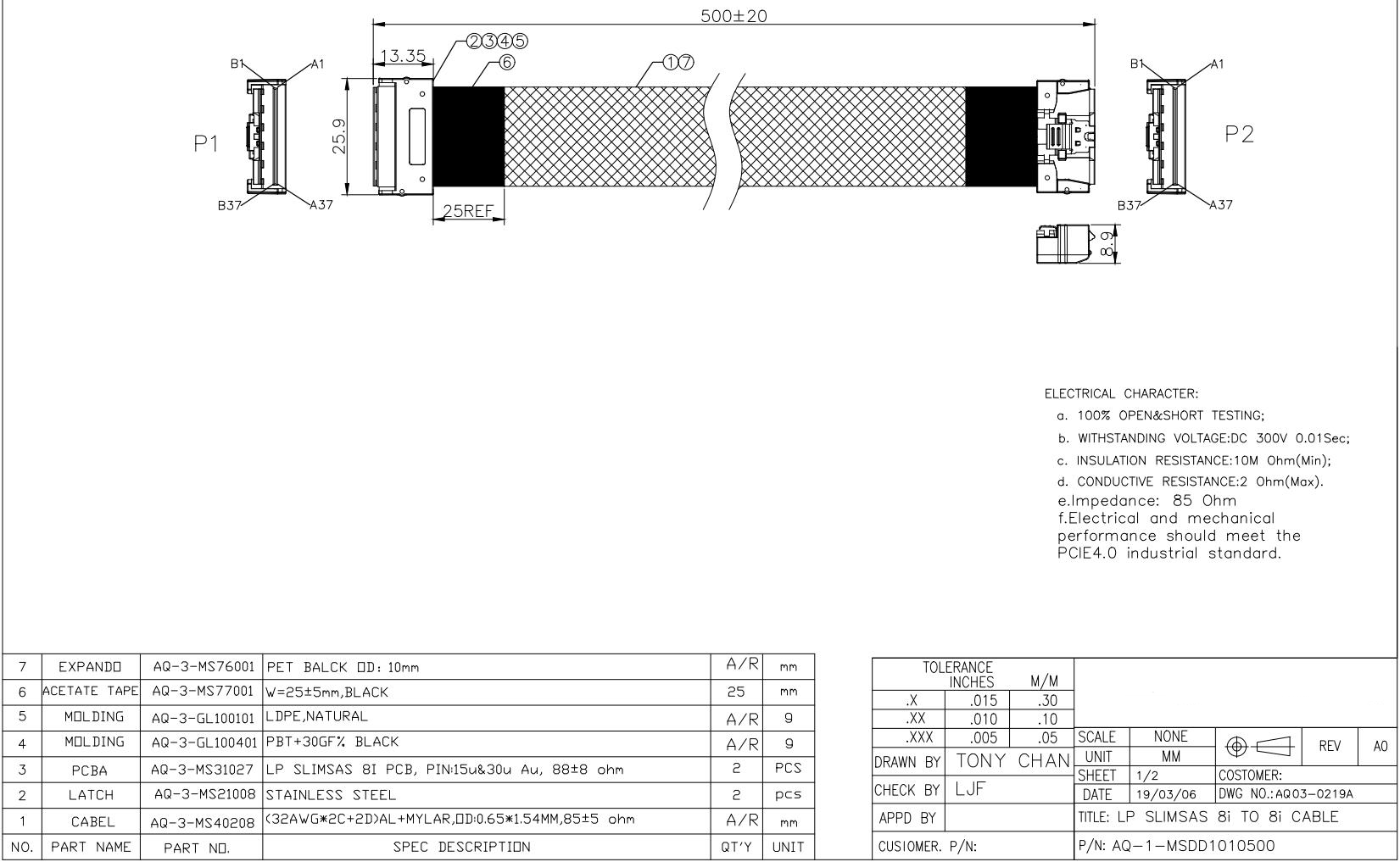 Features and Benefits

1.Compacter size than other connectors
2.Data speed:16+Gbps
3.Support SAS4.0,PCIe Gen4,PCIe Gen5 and UPI1.0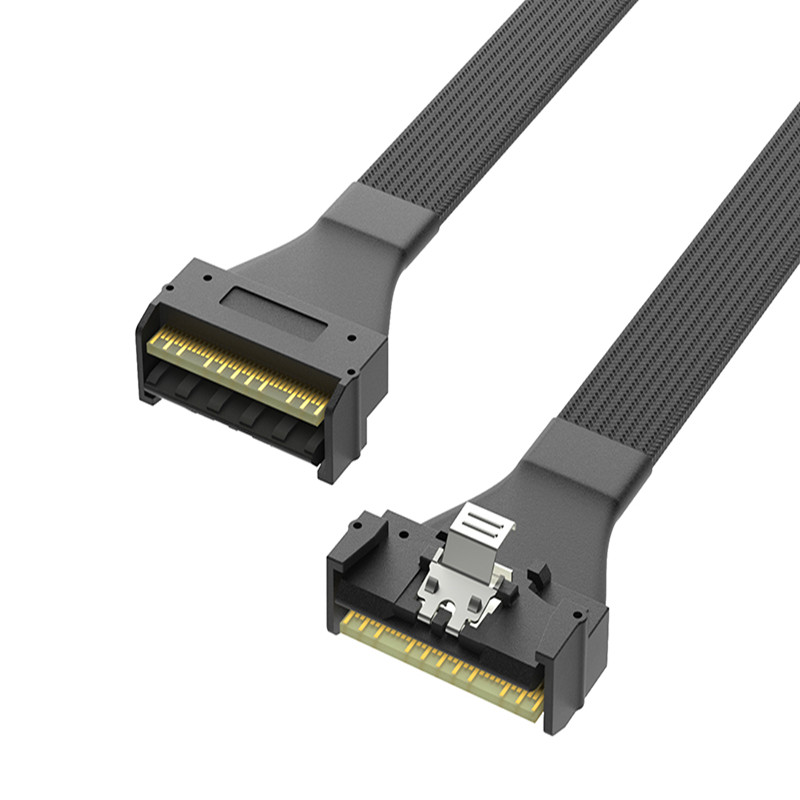 Application

1.Switch
2.Router
3. Base station
4.High end server