What is the Poweredge t440
2022-08-19
Poweredge t440 also known as Dell Poweredge t440, it is a tower server designed to provide high work efficiency for small and medium-sized enterprises (SMB) or remote office. But with the development of information technology, many people have forgotten its latest functions. Therefore, it is necessary to supplement the information of Dell tower server.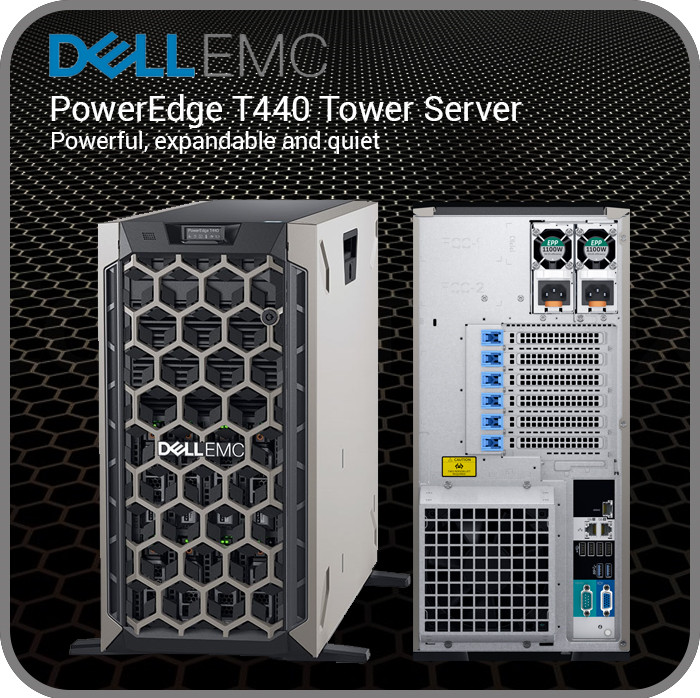 Adapt to changing workloads with the versatile Dell emc poweredge t440, the ideal entry-level server for Small and Medium Business (SMB), Remote Office or Branch Office (ROBO) sites. The T440 features a tower exterior design and "immersive" sound for server consolidation and virtualization and everyday use.
Poweredge t440 with Dell OpenManage intelligent automation enables you to spend less time on routine maintenance, so you can focus on business negotiations. And with ProSupport Plus and SupportAssist, help maximize uptime and reduce IT effort to resolve issues by up to 72%. The agentless Dell iDRAC9 increases productivity and automates management. Simplify deployment with OpenManage's latest generation console and server profiles to provision servers quickly and scalable. Second, Dell servers use a new configuration lock to protect server configuration and firmware from malicious changes, and use a system wipe of local storage to help ensure data privacy when servers are repurposed or retired.
Although the poweredge t440 is not the only IT solution, it is one of the most effective.