Why Can PowerEdge R740 Lead the Trend of a Generation?
2023-07-19
The previous generation of machine king R740 announced the discontinuation of production. It marks the end of an old era and the dawn of a new one. Let us review its past glory, why can it lead the trend of a generation?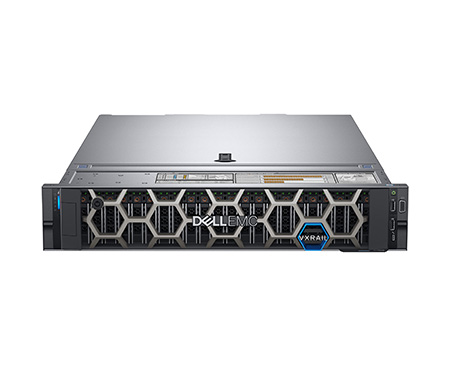 Excellent Function

Versatility The PowerEdge R740 server offers exceptional functionality in as little as 2U of rack space. Combining a powerful processor, massive memory, fast storage options and GPU accelerator support, the R740 excels in a variety of demanding environments.
Virtualization and Cloud Applications

R740 adopts Intel Bronze, Silver, Gold or Platinum, can be equipped with DDR4 RAM with up to 24 DIMM slots, has the necessary processing cycles, threads and large memory capacity, enough to deliver more, bigger and better for data centers and cloud platforms High-performance virtual machines.
Up to 16 x 12Gb SAS hard drives and 12Gb high-performance PowerEdge RAID Controller (PERC9) for highly scalable storage that dramatically accelerates data access for your virtualized environments. In addition, the R740 can take advantage of optional SanDisk DAS Cache application acceleration technology for faster data access.
VDI and HPC

Option to support up to two 300W double-wide accelerators/GPUs (choose from Intel Xeon Phi, NVIDIA Tesla and AMD FirePro), supporting environments requiring more processing power, including graphics-intensive virtual Desktop Infrastructure (VDI) implementations such as CAD/CAM and other research and development applications. Seven PCIe Gen 3 expansion slots and a dedicated RAID controller slot further enhance IO flexibility, making the R730 an ideal computing solution for IT-as-a-Service (XaaS) providers as well as high-performance computing (HPC) and medical imaging solutions node.

Reliable business processing and decision support

The 2-socket/2U R740 is a popular model size with scale-out storage, automated management, and high availability features. It can be easily configured as a reliable general-purpose server suitable for running various business-critical applications. Some configurations are as follows:

Redundant Power Supply Unit (PSU)
Hot-swappable and replaceable PSUs, hard drives and fans
Dual SD card options for failsafe hypervisors
Simplify and automate IT management tasks

Manage your data center servers the way you like: individually, collectively, on-site, remotely, or with your smartphone, it's up to you. Consistent management and third-party integrations ensure seamless management of PowerEdge servers.
Simplify management of PowerEdge servers with the embedded intelligence of the integrated Dell Remote Access Controller (iDRAC) with Lifecycle Controller, and robust, time-saving management features across the entire Dell OpenManage portfolio.
Monitor and manage from anywhere

You can manage systems from your smartphone, laptop, or on the system including local and remote management options.
You can confidently monitor remote systems using your smartphone with the OpenManage Mobile app, or connect to a server via Near Field Communication (NFC) to access status reports and logs using iDRAC Quick Sync.
You can also upload configuration files for BIOS, iDRAC, PERC, LAN on Motherboard (LOM) and Network Interface Card (NIC) updates using the iDRAC Direct feature using a USB memory stick.
You can also connect a laptop via USB to the embedded iDRAC8 management console interface of a specific server for robust "system-level" management.
Accelerate IT Service Deployment

Optimize infrastructure configuration, accelerate workload deployment, and simplify IT service delivery with a unified console and highly intuitive user interface provided by Active System Manager. It enhances the new generation of PowerEdge servers with the following features:
Template-based server and IO configuration, identity management and service migration capabilities
Rapidly deploy workloads with an out-of-the-box, ever-expanding library of templates
Cloud support, supporting Infrastructure as a Service (IaaS) and Platform as a Service (PaaS), including Red Hat and VMware solutions
Future-proof data centers at the time

With high-performance processing, high-capacity memory and innovative local storage options, the latest generation of PowerEdge servers can provide higher scalability across the product portfolio, flexibly adjust hardware according to your workload needs, reserve space and simplify management to fully meet your current needs.
However, no matter how good the trend is, it will eventually become history one day. After leading the trend for so long, the R740 finally ushered in the day when it announced the discontinuation of production, ended its mission, and returned to the torrent of history.