What's new of DL380 G11?
2023-09-24
Are you looking for a dual-socket scalable server solution to power your data-intense, large-capacity workloads?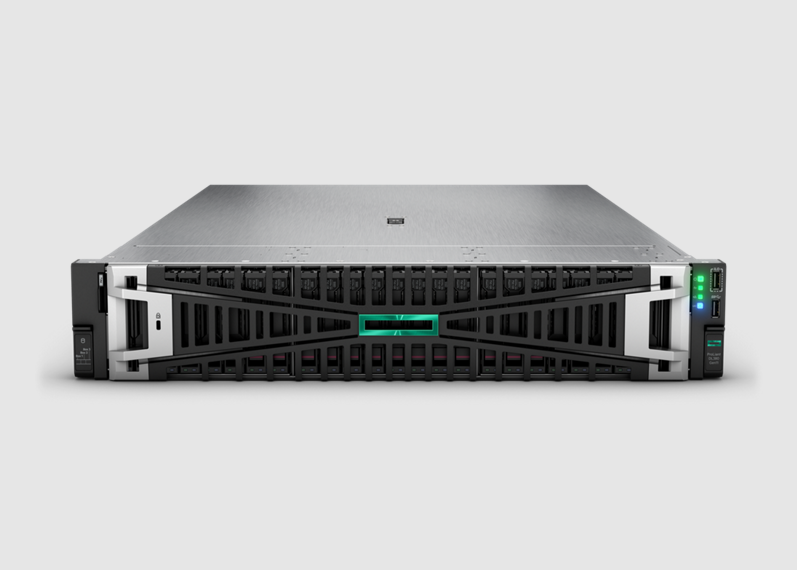 The HPE ProLiant DL380 Gen11 server is a dual-socket, 2U form factor server with advanced scalability for storage and accelerators. This server is ideal for demanding workloads that require advanced DPUs and GPUs. The expandability allows for a wide range of diverse workloads, including virtualization and private cloud, as well as data management.

HPE's DL380 Gen11 servers offer the most optimized solution available on the market today. With Intel® Xeon Scalable processors, the DL380 Gen11 servers provide expanded memory and flash storage for a performance that can handle even the most demanding applications.

Below are the DL380 G11 new features
Powered by the 4th Generation Intel® Xeon® Scalable Processors with next-generation technology that support up to 60 cores at 350W and 16 DIMMs for DDR5 memory at speeds up to 4800 MHz.
Support for up to 8 TB total DDR5 memory with 16 DIMM channels per processor delivers increased performance, lower power requirements, and High Bandwidth Memory (HBM) support.
Support for PCIe Gen5, resulting in improved bandwidth, advanced data transfer rates, and higher network speeds from the PCIe Gen5 serial expansion bus.
Includes the new HPE Integrated Lights-Out 6 (iLO 6) server management software that enables you to securely configure, monitor, and update your HPE ProLiant Gen11 servers seamlessly, from anywhere.
Supports hot-pluggable, high-availability RAID M.2 boot options.
Supports up to 8 single wide (SW) or 3 double wide (DW) GPUs to accelerate graphic intense workloads.