What level is the DELL R750 server equivalent to?
2023-07-15
Powered by 3rd Generation Intel Xeon Scalable processors, the Dell EMC PowerEdge R750 is the ultimate rack server to tackle application performance and acceleration.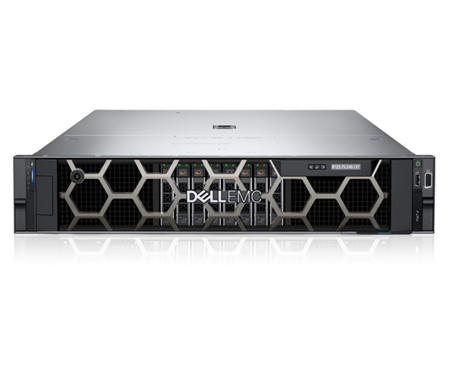 General purpose server for demanding workloads
The Dell EMC PowerEdge R750 is a full-featured enterprise-class server with outstanding performance that can handle demanding workloads with ease.
The Dell EMC PowerEdge R750 is a rack server powered by 3rd Generation Intel Xeon Scalable processors that solves the performance and acceleration challenges your applications encounter. As a two-socket 2U rack server, the PowerEdge R750 delivers outstanding performance for the most demanding workloads. Each CPU can support 8 memory channels, and can support up to 32 DDR4 DIMMs at a speed of 3200 MT/s. Additionally, for dramatically increased data throughput, the PowerEdge R750 supports PCIe Gen 4 and up to 24 NVMe drives, optimizes air cooling and offers optional direct liquid cooling to support growing power and cooling demands. These make the PowerEdge R750 an ideal server for a wide variety of workloads and data center standardization, including database and data analytics, high-performance computing (HPC), traditional enterprise applications, and virtual desktop infrastructure , and AI/ML environments that require performance, advanced storage, and GPUs.
Ideal for traditional enterprise IT, database and analytics, VDI, and AI/ML and inferencing.
Optional direct liquid cooling support for high wattage processors.