PowerEdge R760 Review
2023-10-24
Dell PowerEdge R760 is a 2U rack server that supports two 4th Generation Intel® Xeon® Scalable processors (configurable with up to 56 cores per processor) and up to 24 NVMe drives with NVMe Gen5 EDSFF E3.S appearance specifications. The new SSD form factor is particularly important in decision-making when configuring PowerEdge for specific use cases.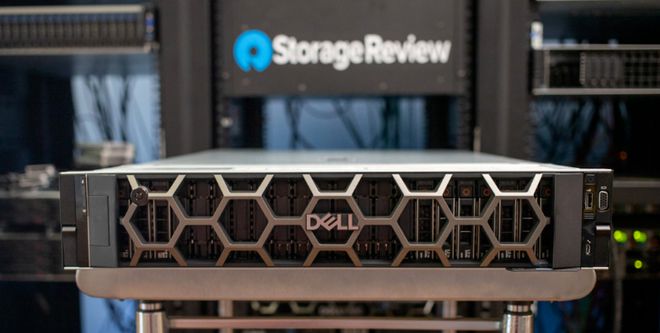 CPU and GPU performance evaluation
Like most 2U dual-CPU rack servers, the PowerEdge R760 has nearly unlimited options. Since StorageReview focused on CPU and light GPU performance in this review, the selected configuration did not maximize the platform's performance. In fact, PowerEdge R760 can be equipped with dual 56-core CPU and 8TB RAM. There are dozens of options for the CPU alone, including Xeon Silver, Gold, Platinum and Max series. It is recommended that users discuss specific needs with the sales staff when configuring the server.
The PowerEdge R760 reviewed this time uses the following configuration:
●2 Intel® Xeon® Gold 6430 (32 cores/64 threads each, 1.9GHz base, 3.4GHz Turbo, 60MB cache, 270WTDP)
●1TB DDR5 memory
●Microsoft Windows Server 2019
●NVIDIA A2 or T4 GPU (for GPU specific testing)
To demonstrate the versatility of configurations available in the PowerEdge R660 and R760 series, StorageReview compared the R760 to the R660, which has the following configurations:
●2 Intel® Xeon® Platinum 8452Y processors
●512GB DDR5
Specific to performance testing, StorageReview uses several mainstream benchmark testing software such as HWBOT x265, y-cruncher, Geekbench 6, and Blender.
01. HWBOT x265 benchmark test
The HWBOT x265 benchmark, hosted on hwbot.org, measures system performance by rendering video at 1080P or 4K resolution using the x265/HEVC encoder. It is designed to take advantage of modern CPU instruction sets and is optimized for multi-threading for competitive benchmarking. According to the test results, there is not much difference in computing power between the two servers.

02. y-cruncher test
y-cruncher is a very popular testing software that supports multi-threading and the latest instruction set, and can calculate PI and mathematical constants to trillions of decimal places. Since its launch in 2009, y-cruncher has become a popular benchmarking and stress testing application among overclocking enthusiasts and hardware enthusiasts.
According to y-cruncher results, the PowerEdge R760's Xeon Gold chip has a slight performance advantage.

03, Geekbench 6 test
Geekbench is a popular cross-platform benchmarking tool. Its scoring system can be divided into single-core and multi-core performance, as well as workload capabilities that simulate real usage scenarios. StorageReview used the CPU benchmark test, and the following are the test results of the PowerEdge R760:
04. Blender benchmark test
The Blender benchmark measures the 3D rendering speed of the CPU/GPU by rendering 3D scenes in the Blender software. It can compare the performance of different systems and components, and the scores are calculated in samples per minute. The higher the score, the better.

Later, PowerEdge R760 also participated in the benchmarking after installing NVIDIA A2 GPU. The following are the test results:

05. UL Procyon AI Inference
UL's Procyon AI inference benchmark suite uses state-of-the-art neural networks to test the performance of various AI inference engines. This time, these tests were only run on the PowerEdge R760 CPU. The following table shows the average inference time, and the last row is the overall score.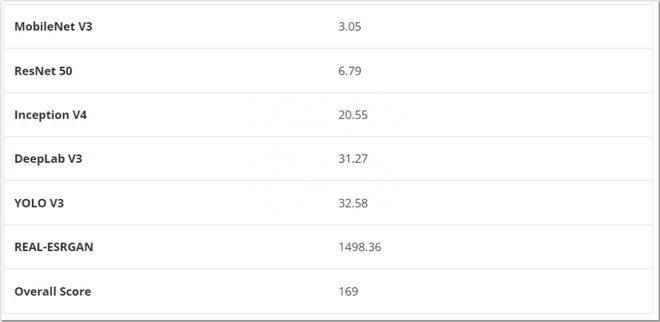 06. V-Ray benchmark test
V-Ray is an independent rendering speed testing software that can test the performance of the platform when performing rendering operations. This time, the CPU and GPU performance of the two servers were tested.

StorageReview Reviews
Dell's PowerEdge R-Series product line is versatile, with configurations covering mixed workloads, VDI, database and general purpose. The extra rack height gives the PowerEdge R670 more room for expansion and storage than the R660, and the two servers otherwise offer the same CPU and memory options.
Intel's fourth-generation Xeon chips offer up to 56 cores per socket, enabling the PowerEdge R760 to support 112 cores and 224 threads, as well as 8TB of RAM. If you're concerned about excessive heat in a dense configuration or have invested in a liquid cooling system, the R760 also supports direct liquid cooling (DLC) in certain configurations.
Additionally, the R760 can accommodate double-wide GPUs, so the server can be configured for virtually any workload. On the storage side, we like that this server can be configured with an E3.S backplane to use Gen5 SSDs. We still like Dell's ease of serviceability and intuitive iDRAC remote management, which even has built-in service request tracking.