How to choose a computer that satisfies the boss? HP EliteBook 840 G8 tells you the answer
2022-10-11
What would you do if your boss asked you to pick him a laptop ?
Choosing a laptop that satisfies your boss is a seemingly trivial matter that not only reflects your abilities, but also helps your boss work more happily.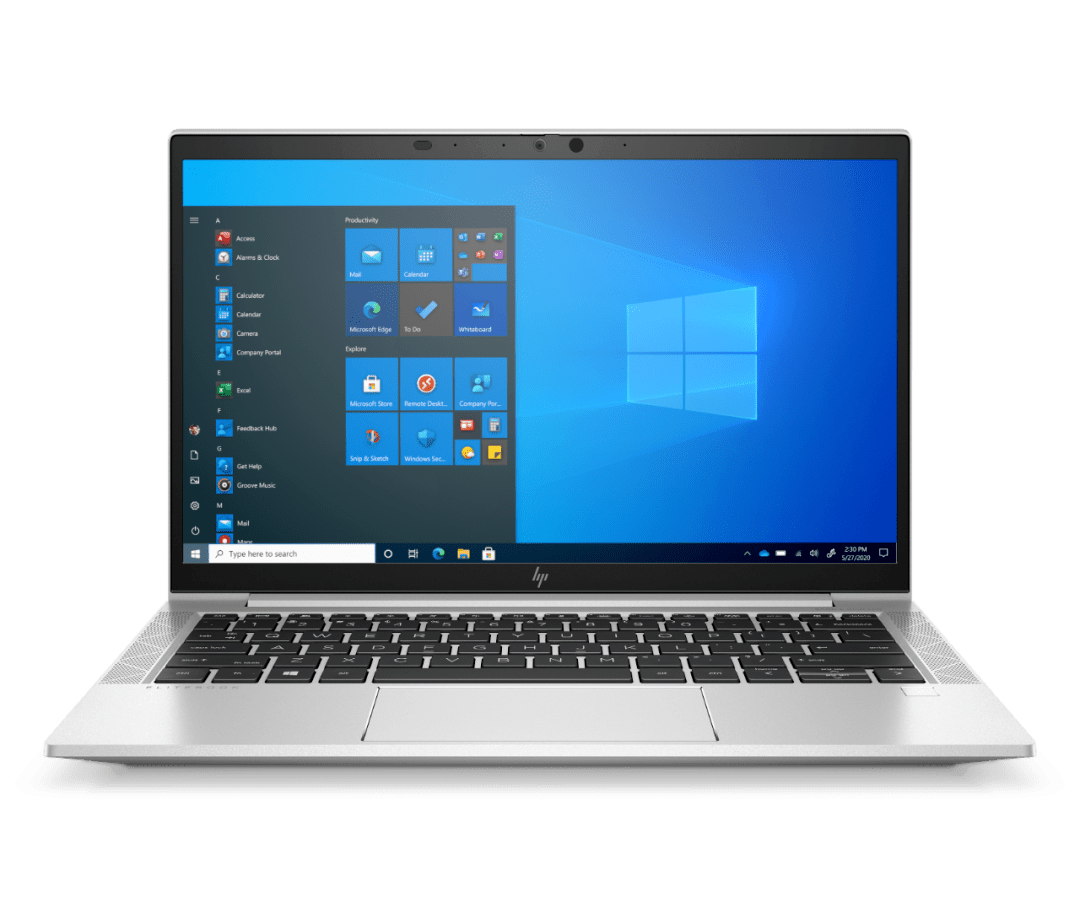 What kind of laptop does that boss need? Here are five key points to keep in mind:
Point 1: To be unique, to be able to show temperament
Whether it is a meeting with his own employees or discussing things with other bosses, the boss must not lose in temperament. Don't think that the appearance of laptops looks similar, in fact, it can reflect the user's aesthetics and style.
HP EliteBook 840 G8 is such a unique and elegant business notebook computer. Its A/C/D surface is made of aviation-grade high-strength aluminum alloy and adopts Parker silver light luxury business color scheme. It has high strength and high wear resistance. In addition to the characteristics of sex, it is simple and elegant, which makes people fall in love at first sight.
Point 2: To have high performance, it can't be just a show
Although the boss pays more attention to overall planning and does not regard operating a certain professional software as his own productivity, the laptop must have the ability to handle emergency affairs , so the performance must be excellent enough to become an existence that enhances the boss's combat effectiveness.
Like this HP EliteBook 840 G8 processor, the highest optional Intel Core i7-1165G7, quad-core and eight-thread specifications, the base frequency is 2.8GHz, and the maximum turbo frequency can reach 4.7GHz. Equipped with Iris Xe core graphics card, it can handle simple video graphics work with ease.
Point 3: Be smooth and save the boss's time
The computer is slow to respond, freezes, and lacks space. Isn't this blocking the boss? When choosing a computer for the boss, you must not make such a low-level mistake, so you can buy a larger memory and storage capacity , enough for the boss to open multiple applications and store a large amount of data.
For example, the HP EliteBook 840 G8, which supports up to 64GB DDR4 3200MHz dual-channel memory, can easily handle multiple applications without stuttering. Moreover, it supports up to 2TB PCIe NVMe solid-state drive, which can store more project ideas, engineering materials and other materials, and read and write data quickly, saving the boss's time.
Point 4: Be safe and protect your boss's privacy
As a boss, you must have a lot of important data and information. Generally, the boss's laptop cannot be easily spied on by others. The importance of privacy and data security is beyond doubt.
The HP EliteBook 840 G8 can protect the boss's privacy and data security through multiple protection measures. Optional 1000 nit ultra-bright privacy screen to prevent others from peeking at your screen.
Point 5: Long battery life and fast charging
The boss has to go out a lot. Isn't it particularly embarrassing that the computer runs out of power when meeting important clients? A laptop with a long battery life can save a lot of charging time, allowing the portability of the laptop to be fully utilized.
Like the HP EliteBook 840 G8 , it features a fast-charging 3-cell 53Whr HP Long Life Battery with a large capacity and can charge to 50% in 30 minutes , with short charging times and long-lasting use. Battery Basic Warranty 2 Years,If the whole machine is guaranteed for 3 years, the battery will be upgraded to a 3-year free warranty free of charge, eliminating worries.
As HP's high-end business notebook, the HP EliteBook 840 G8 has both internal and external repairs and a reasonable price. It will definitely satisfy the boss, and you can use it to claim credit for it.
Even better if paired with the small and portable HP 635 multi-device wireless mouse , which is exquisite in appearance,Showing business style, it also supports 3 device connections, and there is no need to change the mouse operation when using multiple devices at the same time. And there is almost no choice of desktop, plastic desktop, wooden desktop and even glass desktop can be easily used.