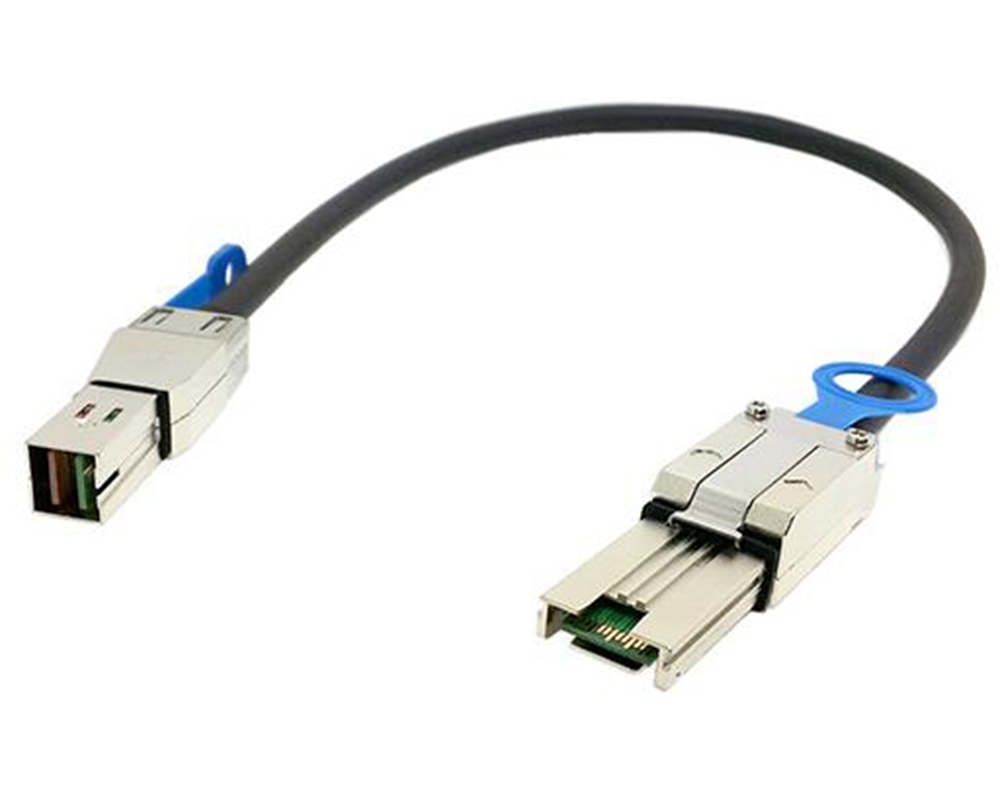 External Mini SAS HD SFF-8644 to SFF-8088 Cable
External Mini-SAS SFF-8088 Connector To HD Mini-SAS SFF-8644  Connector Cable.
Description:
External MINI SAS HD  is a new member of the serial-connected SCSI interconnection family. It uses 8 differential pairs to provide 4-channel data transmission with a single-channel transmission rate of 12Gbps. It supports the latest SAS3.0 standard and is compatible with SAS2.1 Standards. The External MINI SAS HD TO External MINI SAS Cable supports the interconnection of two interface devices, with a single-channel transmission rate of 6Gbps.
Product Features:
External MINI SAS HD complies with SFF-8644&SAS3.0 standards
External MINI SAS conforms to SFF-8088&SAS2.0 standard
External MINI SAS HD supports I2C two-wire serial interface
Support hot swap
Operating case temperature 0°C to +70°C
Low crosstalk
Low power consumption
RoHS compliant.
Package diagram
The connectors at both ends are protected by protective sleeves, and each PCS is individually packed in an anti-static bag.
<=2m :  200mm*300mm
>2m:  300mm*350mm
Applications:
Serial data transmission, HBA, RAID, servers, storage racks, high-performance computers, switches, etc.