Cisco Catalyst 9400 Series Switches: A Performance Breakthrough
2023-08-12
The Cisco Catalyst 9400 series switches are a groundbreaking addition to the company's already impressive line of network infrastructure products. Designed with the future in mind, these switches were created with the intent of meeting the demanding application requirements of today's dynamic network environments.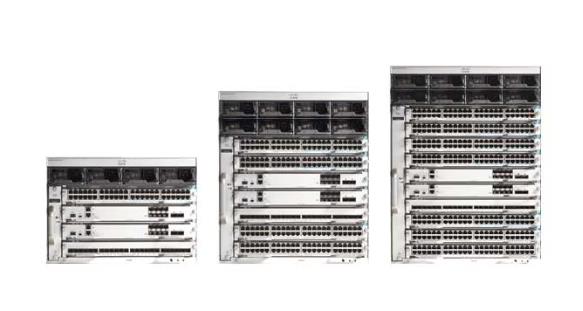 Boasting a modular design, the Catalyst 9400 series switches provide unparalleled flexibility, making it easy to scale and adapt to changing network needs. The switches are built on the Cisco Application Centric Architecture (ACI), a framework designed to simplify and accelerate the deployment of network services.
One of the standout features of the Catalyst 9400 series switches is their high-performance routing capabilities. With support for up to 8 Tbps of switching capacity, these switches have the horsepower to handle even the most bandwidth-intensive applications. Additionally, they offer excellent 60W POE per port, enabling efficient power delivery to IP phones and wireless access points.
Security is another key aspect of the Catalyst 9400 series switches. The switches support Cisco's Secure Access architecture, which aims to provide a robust framework for managing and securing network access. This includes features like role-based access control, secure segmentation, and threat prevention, all designed to ensure that your network remains safe and secure.
To further enhance network availability, the Catalyst 9400 series switches support N+N/N+1 power redundancy, ensuring that your network remains operational even in the event of a power outage. Additionally, the switches are equipped with redundant fans and heatsinks, ensuring that they stay cool and reliable even during periods of high network activity.
In terms of management, the Catalyst 9400 series switches integrate seamlessly with Cisco's DNA (Domain Name System) Center, a cloud-based platform designed to simplify network management and configuration. DNA Center allows network administrators to manage their entire network from a centralized console, making it easier to monitor network health, deploy new services, and troubleshoot any issues that may arise.