10Gb Ethernet Adapter Performance Details
2022-11-15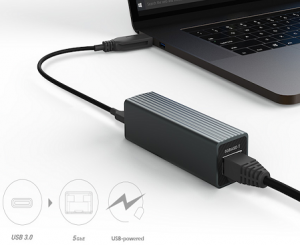 The QLogic 3400 Series 10Gb Ethernet Network Interface Cards (NICs) and 8400 Series Converged Network Adapters (CNAs) provide IT professionals with all the advantages they have come to expect from the QLogic brand, including industry-leading performance, versatility and proven reliability . The QLogic 3400 and 8400 series adapters will be generally available in early November of this year, and, thanks to the acquisition of assets related to Broadcom's Ethernet controllers, the new adapters are the first to be available through QLogic's distribution channels.
The controllers used in the QLogic 3400 series have been installed on the world's leading server platforms and have been fully verified. As a high-performance 10GbE NIC card, the QLogic 3400 series can provide excellent acceleration, I/O virtualization and multi-tenancy functions, maximizing IT value for managers. QLogic 8400 series 10GbE has a full offload function and supports Fiber Channel Ethernet (FCoE) and iSCSI at the same time, continuing QLogic's powerful storage network features. At the same time, the 8400 Series is able to deliver unrivaled performance while utilizing as little CPU resources as possible to meet the needs of the most demanding IT workloads. In short, the 3400 series and 8400 series provide a comprehensive network solution for enterprise and MSP data centers, as well as virtualized infrastructure deployments in public and private clouds.
Vikram Karvat, vice president of marketing at QLogic, said: "The market demand for 10GbE adapter solutions continues to grow, and QLogic is committed to meeting customer needs and providing products with higher performance and excellent value. After we acquired Broadcom's Ethernet controller-related assets , significantly enhanced our 10GbE product line, including 3400 series NICs and 8400 series CNAs. These products are very popular in the market with the help of industry-leading server OEMs. We are happy to work closely with partners who have joined the QLogic Signature Partner program, Providing these solutions to more customers further expands the QLogic brand's leadership in 10GbE."
QLogic 10Gb Ethernet: Superior Performance and Unmatched Flexibility
QLogic 10GbE adapters provide wire-speed 10GbE performance while consuming less CPU resources, making them ideal for modern computing environments. QLogic10GbE can realize multi-protocol offload, and support concurrent LAN (TCP/IP) and SAN (FCoE, iSCSI) protocols through a shared 10Gb Ethernet link, providing maximum flexibility for the system. The ultra-low CPU resource utilization frees up more server cycles for business-critical applications and the increasing mobility of virtual machines (VMs). With QLogic 8400 series CAN, the performance of FCoE can be increased to 2.6 million IOPS, and the performance of iSCSI can be increased to 1.5 million IOPS.
Migration to 10GbE just got easier
The QLogic 3400/8400 series adapters feature Switching Independently (NIC) Partitioning (NPAR) feature technology. This function is specially designed for bare metal and virtual environments. Administrators can divide 10GbE network channels and realize adapter-level bandwidth and resource redistribution according to needs. This not only reduces implementation and deployment time, but also lowers the overall cost of 10GbE migration.
Designed for next-generation multi-tenant server virtualization
The QLogic 3400/8400 Series Ethernet Adapters support several existing compelling network virtualization features, including: SR-IOV, enhanced concurrent NIC partitioning and channel offload (VXLAN and NVGRE). This greatly enriches the choice and flexibility of customers, enabling them to create more flexible virtual server platforms. The QLogic 3400/8400 Series Ethernet Adapters provide network virtualization (NFV) capabilities for high-performance network overlays. For those cloud-deployed environments using Microsoft Windows Server 2012 and VMware vSphere™ 5, server processing performance can be maximized by providing an offloaded NIC.
What Channel Partners Say About the QLogic 3400 and 8400 Series
Howie Evans, vice president of Dallas Digital, a member of QLogic Elite Partner, said: "QLogic 10GbE technology is an advanced solution that can solve many performance problems faced by data centers. With this technology, QLogic enables traditional enterprises and MSPs to A simple, scalable and high-performance solution to expand their infrastructure. We see potential additional revenue opportunities for both existing customers and new prospects utilizing the latest Ethernet technology. It's a win-win situation."
Jason Cherveny, chairman and CEO of Sanity Solutions, said: "QLogic has developed several excellent enabling programs that allow QLogic partners to fully realize the opportunities presented by next-generation Ethernet technology. Full participation in the QLogic Signature Partner program is an important achievement. One of the keys to success and allows us to provide a competitive roadmap to help customers gradually evolve to cloud-based solutions. This provides a great solution for our customers and brings long-term benefits to Sanity Solutions unique and growing revenue opportunity."