Dell EMC PowerEdge R550 System overview
2023-05-26
The new Dell EMC PowerEdge R550 is a 2U, dual-socket server that offers the best value for organizations seeking the latest processing, I/O, and storage capabilities.The PowerEdge R550 is a general-purpose platform capable of handling demanding workloads and applications, such as data warehouses, e-commerce, databases, and high-performance computing (HPC) .The target workloads for the PowerEdge R550 include light duty virtualization, small IT infrastructure and small business specific workloads .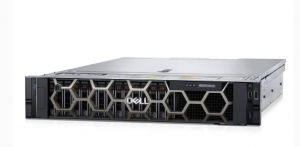 Figure 1. Front view of the 16 x 2.5-inch drive system
ITEM
PORTS, PANELS, AND SLOTS
ICON
DESCRIPTION
1

Left control panel

N/A

Contains the system health, system ID, status LED and the iDRAC Quick Sync 2 (wireless) indicator.

Status LED: Enables you to identify any failed hardware components. There are up to five status LEDs and an overall system health LED (Chassis health and system ID) bar. For more information, see the Status LED indicators section.
Quick Sync 2 (wireless): Indicates a Quick Sync enabled system. The Quick Sync feature is optional. This feature allows management of the system by using mobile devices called as OpenManage Mobile (OMM) feature. Using iDRAC Quick Sync 2 with OpenManage Mobile (OMM) aggregates hardware or firmware inventory and various system level diagnostic and error information that can be used in troubleshooting the system.

2

Drive

N/A

Enables you to install drives that are supported on your system.

3

Right control panel and VGA port

Contains the power button, USB port, iDRAC Direct micro port, and the iDRAC Direct status LED. VGA port enables you to connect a display device to the system.

4

Information tag

N/A

The Information tag is a slide-out label panel that contains system information such as Service Tag, NIC, MAC address, and so on. If you have opted for the secure default access to iDRAC, the Information tag also contains the iDRAC secure default password.