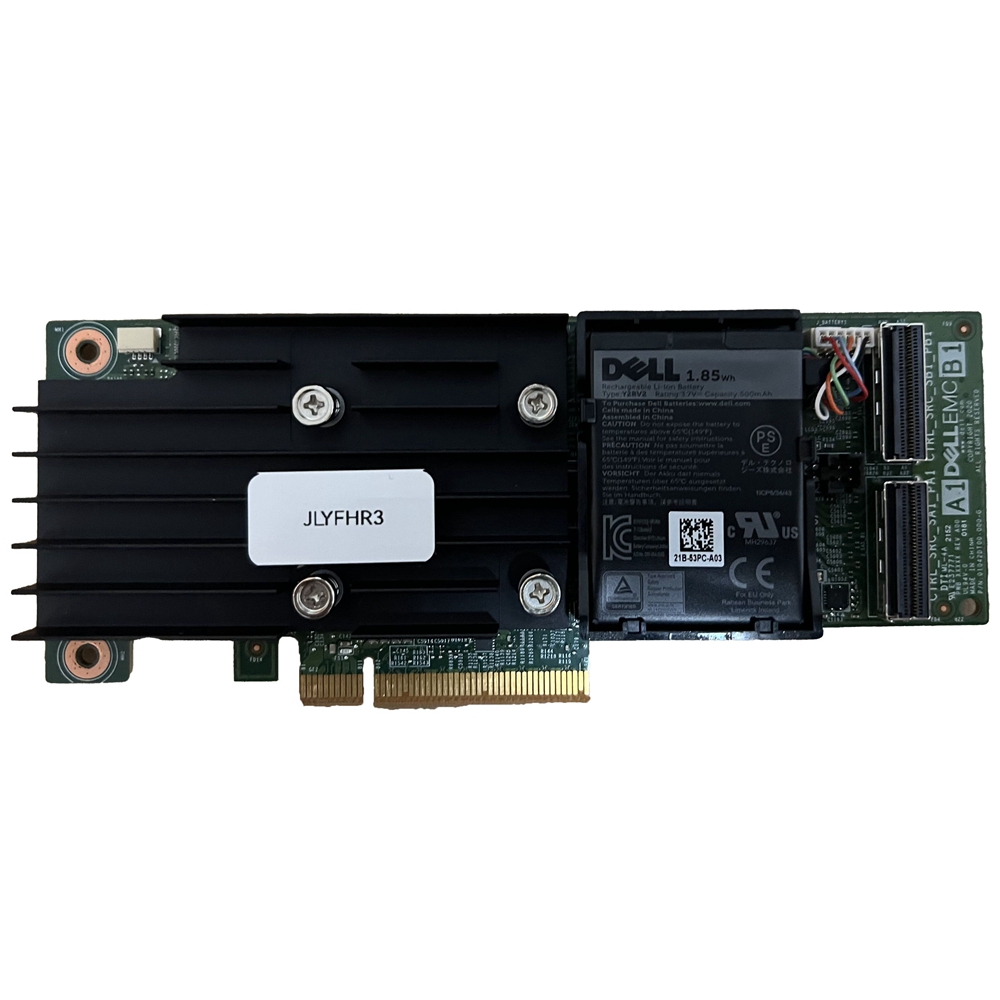 Dell 29XMF Perc H755 12gb/s sas Raid Controller with 8GB Cache Front 15th Gen Servers
Part Number: 29xmf
Manufacturer: Dell
Technical Specifications:
PCI Support: Pcie 4.0
Sas Connectors: 2x8 Internal
Cache Memory: 8GB Nv Cache
Write Back Cache: Flash Backed Cache
Raid Levels: 0,1,5,6,10,50,60
Max Drive Support: 240
Raid Support: Hardware
Drive Types

- 12 Gb/s Sas
- 6 Gb/s Sas/SATA
- 3 Gb/s Sas/SATA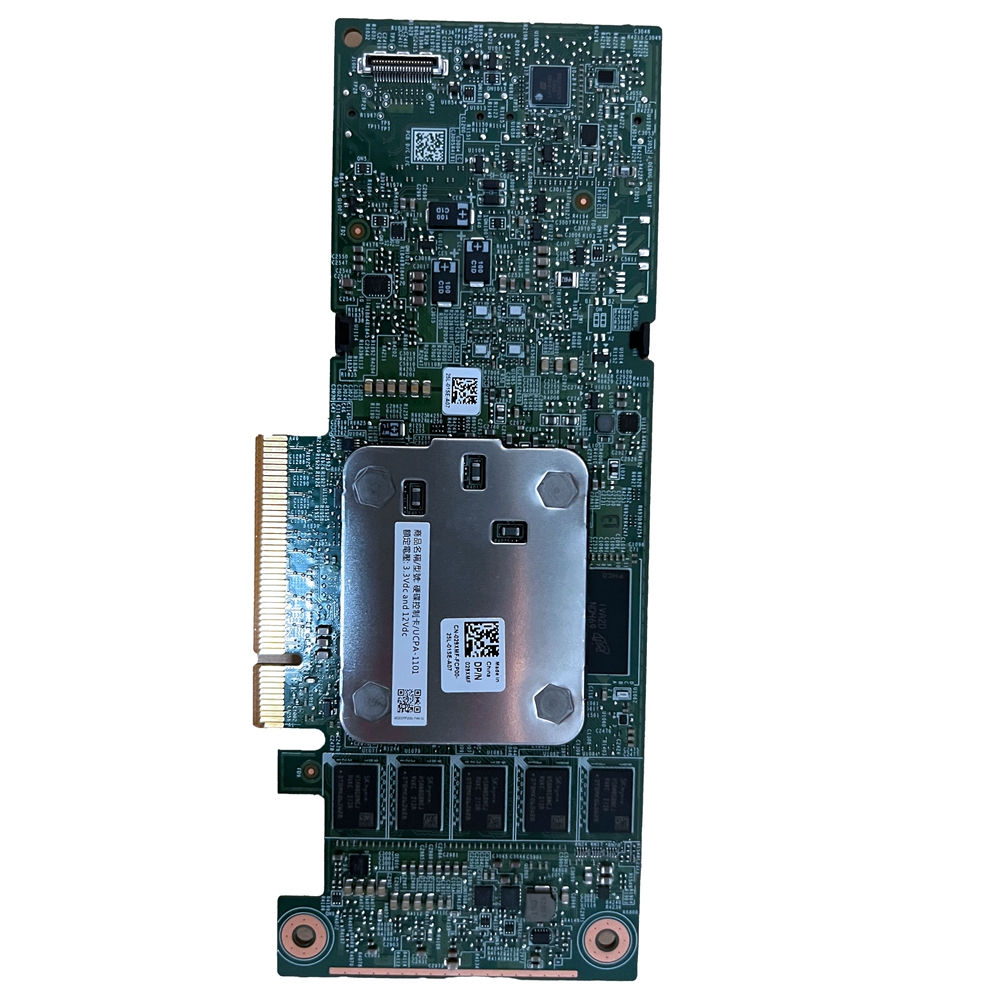 Operating System Compatibility

The Dell PERC H755 12GBPS PCI-E 4.0 SAS Raid Controller (29XMF) is compatible with a wide range of operating systems, including:
Microsoft Windows Server: Windows Server 2012, Windows Server 2012 R2, Windows Server 2016, Windows Server 2019.
Linux: Red Hat Enterprise Linux (RHEL) 6.x, 7.x, 8.x, SuSE Linux Enterprise Server (SLES) 11.x, 12.x, 15.x, CentOS 6.x, 7.x
VMware: VMware vSphere 5.5, 6.0, 6.5, 6.7, 7.0
Citrix: Citrix XenServer 6.5, 7.0
Oracle: Oracle Solaris 11.3, 11.4

This controller supports SAS and SATA hard disk drives (HDD) and solid-state drives (SSD) and can be used in internal server storage systems. The 12GB/s SAS interface provides fast and reliable data transfer between the server and storage devices.
The PERC H755 supports advanced data protection and data management features, including RAID 0, 1, 5, 6, 10, 50, 60, and global and dedicated hot spare. The compatibility with various operating systems and the support for both SAS and SATA drives make the Dell PERC H755 12GBPS PCI-E 4.0 SAS Raid Controller a flexible and scalable solution for a wide range of storage environments.