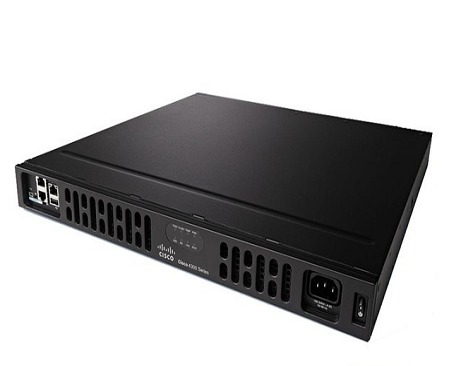 Cisco ISR4331-V/K9 Integrated Services Router
The Cisco 4000 Series Integrated Services Router (ISR) is a revolutionary converged platform for branch offices that combines the industry's best networking, computing, and WAN services. 
Features
This router can seamlessly extend cloud services between different remote sites, helping you digitize your business faster. With the 4000 Series, you can transition to a hybrid WAN architecture quickly and efficiently. The Cisco 4000 Series ISRs feature modern chassis, modules, and WAN services with a management framework and proven design for Cisco Intelligent WAN. The Cisco 4000 Series, combined with the Cisco UCS E-Series Server Modules, form a flexible platform that easily adapts to changing enterprise application needs. With this router, you can power cloud applications on any device.
Youtube
Parameter
| | |
| --- | --- |
| Router Type Multiservice Router | Transmission rate 10/100/1000Mbps |
| Port structure | 1GE/SFP, 1GE, 1SFP |
| Other ports | 1 Type A USB port |
| Packet forwarding rate | 100Mbps, can be upgraded to 300Mbps |
| Firewall | Built-in Firewall |
| QoS Support | Support |
| VPN Support | Support |
| Product Memory Default/Maximum Flash | 4GB/16GB |
| Default/Maximum DRAM | 4GB/16GB |
| | |