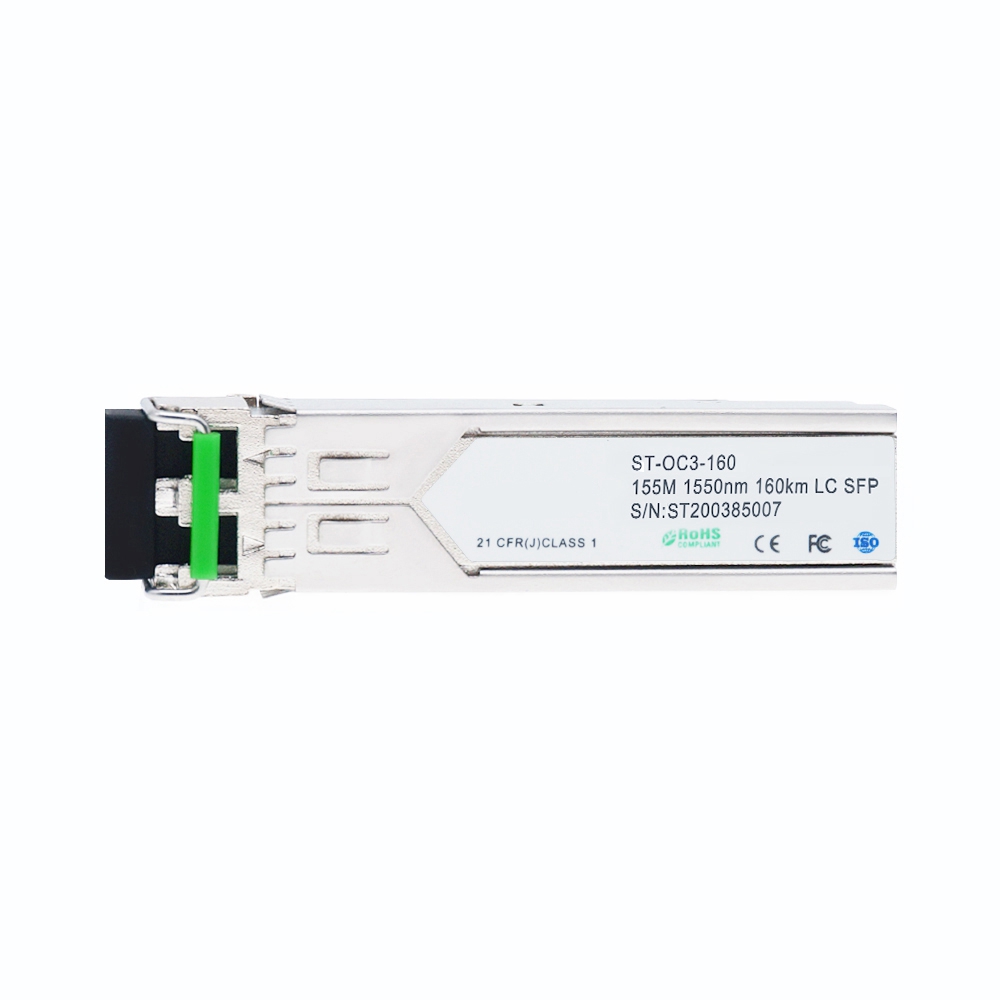 155Mbps 1550nm 160km LC Compatible SFP Optical Transceiver
155Mbps 1550nm 160km SFP Optical Transceiver, fully tested compatible for over 100 vendors.
The SFP transceivers are high performance, cost effective modules supporting data-rate of 155Mbps and 160km transmission distance with SMF.
The transceiver consists of three sections: a DFB laser transmitter, an APD photodiode integrated with a trans-impedance preamplifier (TIA) and MCU control unit. All modules satisfy class I laser safety requirements.