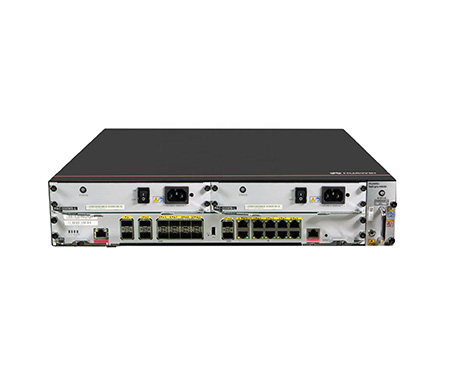 AR6280 16 Core Huawei Netengine Router
AR6280 is a 16-core router developed by Huawei. It adopts a cabling-free design with simple layout settings. It has built-in SD-WAN and an adaptive forward error correction algorithm, and can be used in networks with a 20% packet loss rate.
Features
Access to 5G broadband without wiring, further convenience!
The unique "CPU+NP" forwarding architecture realizes non-blocking concurrent services.
Built-in SD-WAN and Adaptive Forward Error Correction (À-FEC) algorithm can be used for networks with a packet loss rate of 20%.
Parameters
| | |
| --- | --- |
| Brand | Huawei |
| Product Model | AR6280 |
| Product Type | Router |
| Processor | 16-Core |
| Forwarding Performance | SRU-400H: 10 Gbps |
| IPsec performance | SRU-400H: 6 Gbps |
| SIC slots | 4 |
| USB port | 1*USB2.0 |
| Auxiliary or console port             | 1 x RJ45 console port |
| Memory   | SRU-600H: 16 GB |
| Rack       | IEC     |
| Occupied rack space | 2U |